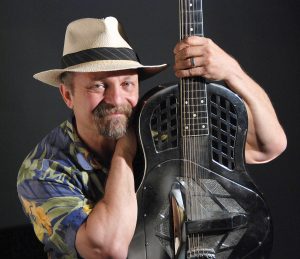 Tonight's concert features internationally and nationally acclaimed Toby Walker has been hailed as an award winning, roots music fingerstyle guitar virtuoso and songwriter who has toured the US, the United Kingdom, and all through Europe. Blending the styles of blues, ragtime, country, bluegrass, old-time jazz and rock, Walker has a style of his own and as such received numerous awards, including being the 1st place recipient of the International Blues Challenge Award in Memphis and the NY Music Award for best instrumental CD. Walker has also been inducted into the NY Blues Hall Of Fame.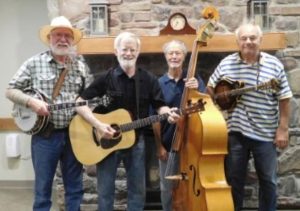 Opening the evening will be Willow Creek Bluegrass Band. Willow Creek is a bluegrass band that plays frequently throughout the Lehigh Valley and Upper Bucks County of Pennsylvania. They have been featured at the Appalachian Fiddle and Bluegrass Association (AFBA) annual festival in Wind Gap, Pa and at their monthly shindigs. They have also headlined WDVR's well known "Heartland Hayride" live radio show. Willow Creek plays classical bluegrass with energy and soul. They have a good time playing their music and their audiences just can't help but get caught up in the fun.
Feb concert flyer.
The Perkasie Patchwork Coffeehouse is a ministry of the Perkasie Mennonite Church. The coffeehouse is warm and cozy, with lots of atmosphere. It is a place where people can enjoy fellowship and see some of the best performers available up close and personal, in an intimate setting. Perkasie Patchwork Coffeehouse is located in the church fellowship hall, which is air conditioned and handicap accessible.
Admission: $12 for adults; $10 for adults 65 and over; students 13 and up, $6; 12 and under free. All ticket sales at door, no advance sales, no reservations.  Delicious desserts and drinks are available. The doors open at 7:00 and performances begin at 7:30.
A portion of our proceeds from each concert will go to a local or international social cause. The benefit for November and December 2018 and February 2019 concerts is Mennonite Central Committee's work with immigration.  You can also drop off donations of non-perishable food at Patchwork for Pennridge FISH (Fellowship In Serving Humanity), our local non-profit food pantry and clothing outlet here in Perkasie at all our concerts.