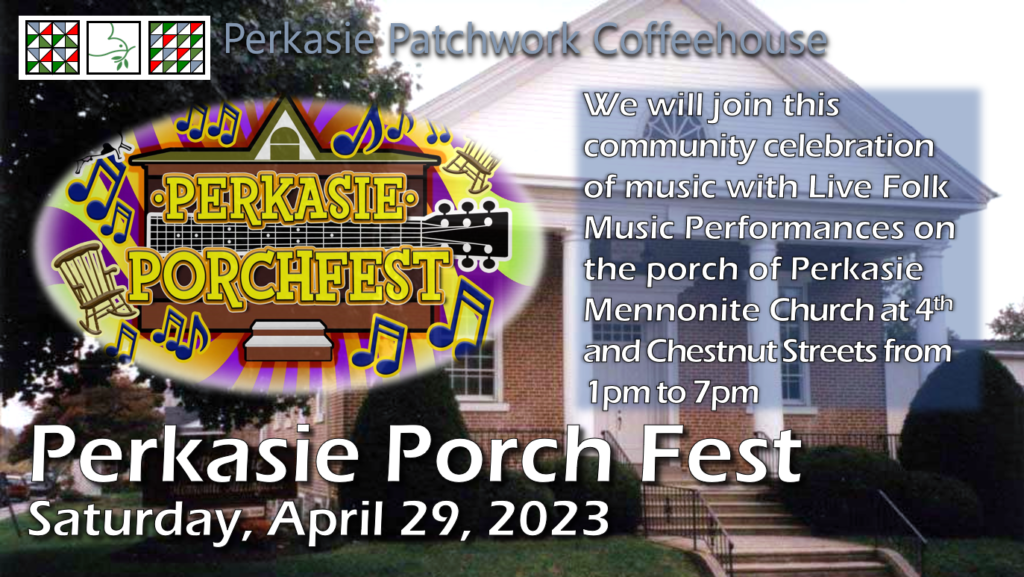 Perkasie Patchwork Coffeehouse is very excited to be part of the 2nd Annual Perkasie Porch Fest on April 29!
Because of the potential inclement weather the Patchwork performances will be moved inside the fellowship hall of the Perkasie Mennonite Church, 320 W Chestnut St (4th and Chestnut), Perkasie, Pa.
Perkasie Porchfest is a day long walk-able town wide music festival where people come together to enjoy music, arts, food, drinks and comradery! Porch Fest Facebook page.
Patchwork Performers (updated):
1:00 2:10 QUADAS Dulcimer Club
2:15 3:40 Old Time Jam
3:45 4:25 Too Many Cooks
4:30 4:45 Bert Coffman
4:50 5:25 Windswept
5:30 6:10 Daybreak
6:15 7:00 Christine and Company