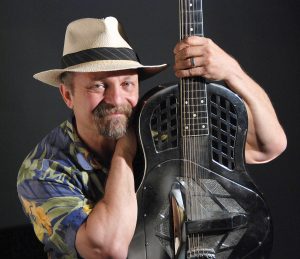 Link to April concert.
Tonight's concert features internationally and nationally acclaimed Toby Walker has been hailed as an award winning, roots music finger style guitar virtuoso and songwriter who has toured the US, the United Kingdom, and all through Europe. Blending the styles of blues, ragtime, country, bluegrass, old-time jazz and rock, Walker has a style of his own and as such received numerous awards, including being the 1st place recipient of the International Blues Challenge Award in Memphis and the NY Music Award for best instrumental CD. Walker has also been inducted into the NY Blues Hall Of Fame.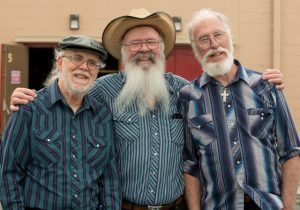 Opening the evening is The Brush Brothers. Bert Coffman & Pete Kellers both started their musical careers during the folk music revival of the 50's and 60's. They first got together over 25 years ago, playing at Bucks County Folk Song Society events with the band, "Unsafe At Any Speed". They continued to play and sharpen their musical chops with Unsafe until the band went on indefinite hiatus in 2015. They continued on as a duo until hooking up with Dave Crosman.
Dave grew up with a love for the music that his father and grandfather were singing, mostly old popular songs and tunes used for square dances that both father and grandfather would "call" for on occasion. He also sang in glee clubs and choir. Dave started fooling around with guitar in his late teens being completely self-taught. Before hooking up with Bert and Pete, he was playing with Fools & Prophets, and continues to do so.
They have now combined their eclectic repertoires of classic country, folk, bluegrass, gospel, humorous and original tunes as the Brush Brothers. They wield a formidable arsenal of weapons of mass distraction, including guitar, electric bass, tenor and 5-string banjo, mandolin, dobro, harmonica and autoharp.
The concert will be live-streamed from our friends at MorningStar Studios.
Link to the virtual concert on YouTube.
Donations for the Patchwork virtual concerts coming up this spring are appreciated. You may also mail donations earmarked for Perkasie Patchwork Coffeehouse to Perkasie Mennonite Church, 320 W Chestnut St., Perkasie, PA 18944.