Perkasie Mennonite Church and Patchwork Coffeehouse invite you to an Old-Fashioned Christmas on Sunday, December 15, at 3 pm. Music by Wayfarers & Company and Daybreak. Rob Yoder will lead the audience in Christmas caroling. Preservice music by Joanna Mell, accomplished harpist, begins at 2:40 pm.
Wayfarers & Company is comprised of Bob Mallalieu, Norm Williams, Amanda Parker, and John James. This exciting group performs old time songs, fiddle tunes, and gospel music on traditional instruments such as guitars, hammered and lap dulcimers, fiddle, flute, mandolin, autoharp & more.
The musicians of DayBreak have been harmonizing together since at least 1989 in and around Lehigh and Bucks Counties of Pennsylvania. The core of DayBreak for the last many years has come from the Cole and Yoder families. We enjoy applying our rich blend of acoustic instruments and voices to Celtic and American folk tunes and seasonal songs. We always hope to bring warmth and freshness to an uncommon range of traditional and current genres. This performance features Cliff Cole, Trudy Gojeski and her parents, Anna Lisa and Rob Yoder.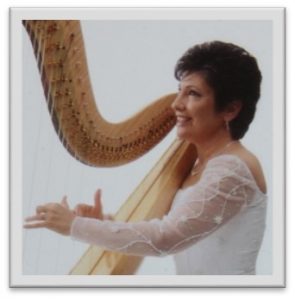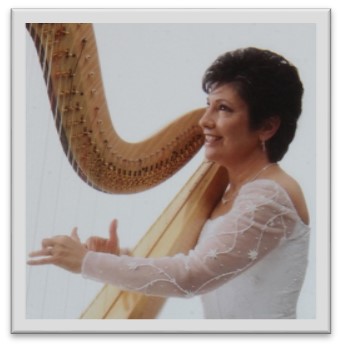 Joanna Mell is an accomplished harpist and harp teacher performing and teaching in the Southeastern Pennsylvania area. She makes any occasion special with her beautiful harp music. With over 30 years of experience, Joanna carefully tailors her musical selections to the desires of her clients, making each special event unforgettable. Joanna's students love her innovative and exciting style of teaching. Many of them have won awards on the local and national levels. Joanna teaches students all over the world by video on-line call. She is also a gifted composer and arranger.
December concert flyer.
A free-will offering will benefit the ministries of Perkasie Mennonite Church. You can also drop off donations of non-perishable food to be donated to Pennridge FISH, our local food pantry.
Enjoy coffee and homemade cookies with us following the concert.