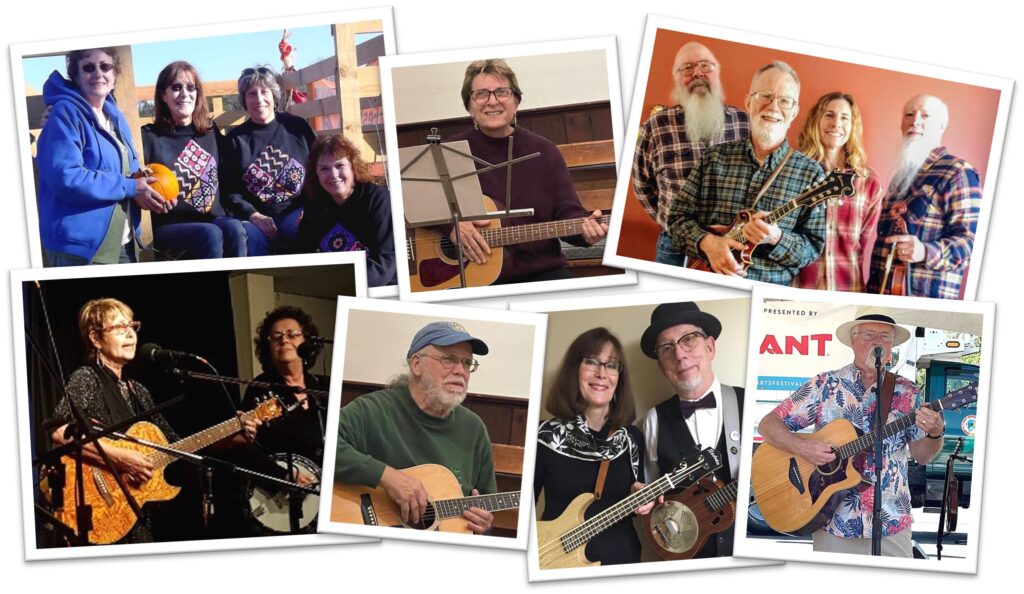 The Bucks County Folk Song Society in cooperation with Perkasie Patchwork Coffeehouse presents their Annual Members Showcase Concert on Saturday, April 15, 2023, 7:30 pm at Perkasie Mennonite Church, 320 W Chestnut St., Perkasie, Pa.
Admission: Free Will Donation.
Doors open at 7:00 with performances at 7:30 pm.
This annual concert offers Bucks County Folk Song Society members a chance at 12-20 minutes of fame and will include seven individual and group performers contributing their talents to an entertaining evening.
In an effort to take best advantage of scare stage time, several members have banded together into performing groups. Some of these excellent collaborations cannot be heard or seen anywhere else, while others have resulted in lasting relationships and appear regularly around Bucks County and beyond.
Performers: No Windows, Nina Lavado, Breakfast at Judy's, Backyard Roses, Bert Coffman, The Double D's, Rick Anderson.
For more details see  BCFSS.