Welcome to Perkasie Mennonite Church
We are a small congregation which meets to encourage each other to model Jesus' values of love and justice. No matter where you are on this journey, we offer you a warm welcome.
Core Values at PMC
As an Anabaptist community, we
care for each other
advocate for peace and justice
welcome all people to experience God's love
Our Welcome Statement
As a congregation that holds firmly to the conviction that God's love embraces everyone, Perkasie Mennonite Church..
values spiritual seekers and commits to provide a safe space for all
celebrates the gifts, creativity, and participation of its people
welcomes members, leaders, and pastoral staff of various age, ability, class, race, gender identity and expression, marital status or sexual orientation
offers pastoral care, rites, and blessings for all individuals and families, including marriage preparation, counseling, weddings, and child dedications
believes that God's Spirit will lead us to wholeness as we search together
Member – Supportive Communities Network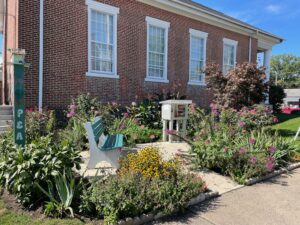 Save
Save
Save